FastExcel V4 SpeedTools Extended Calculation Methods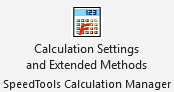 FastExcel V4 SpeedTools allows you to only calculate what you need, faster
Calculate only the active workbook when you have many workbooks open.
Set Calculation mode individually for a group of worksheets (MixMode sheets) within a workbook.
Set Calculation mode individually for each workbook, even with multiple workbooks open.
Control the initial calculation mode to be used when Excel opens.
Calculate only specific sheets in Automatic mode.
Extend the available calculation methods to include Range and Full Calculate Sheet.
Control Multi-threaded Calculation
Tradeoff opening and editing speed with calculation speed using ForceFullCalculation
Choose the method for Range Calculate
Speed up your VBA functions in Manual calculation mode
Control SpeedTools Calculation Settings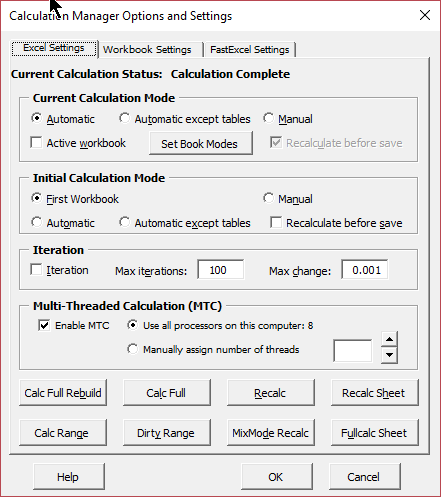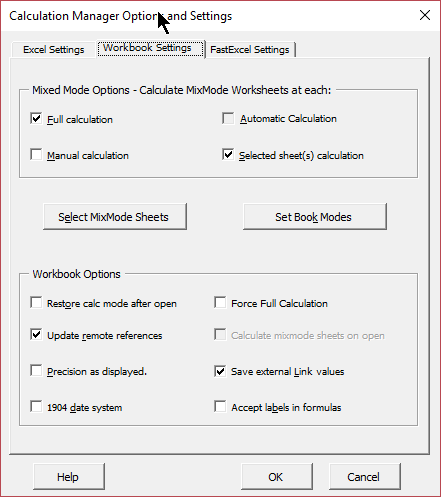 Switch on or off the display of calculation times
Control the Range Calculation method and number of trials
Manage the Lookup Memory (requires SpeedTools Lookups)
Show and manage the status of your SpeedTools licenses.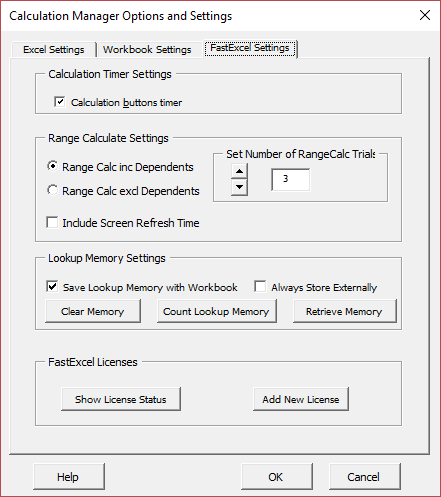 Try it out for yourself:
Get a 15-day full-featured trial license
You can convert the trial version of FastExcel V4 to a fully licensed version at any time by purchasing one of the FastExcel V4 licensing options.
Want to know more?
View the FastExcel V4 WebHelp