Name Manager Pro
Name Manager Pro - The world-leading utility to manage Names and Tables
Work with both Tables and Defined Names
Resizeable Modeless form allows you to change sheet and range selection whilst Name Manager floats in view
Handle multiple selected names with one command rather than one by one
Extensive filters allow you to easily select the set of names to work with
Hide, unhide, localise, globalise, evaluate, analyse, rename and unname Names
Link to Formula Explorer Pro to debug Named Formulas
Integrated Help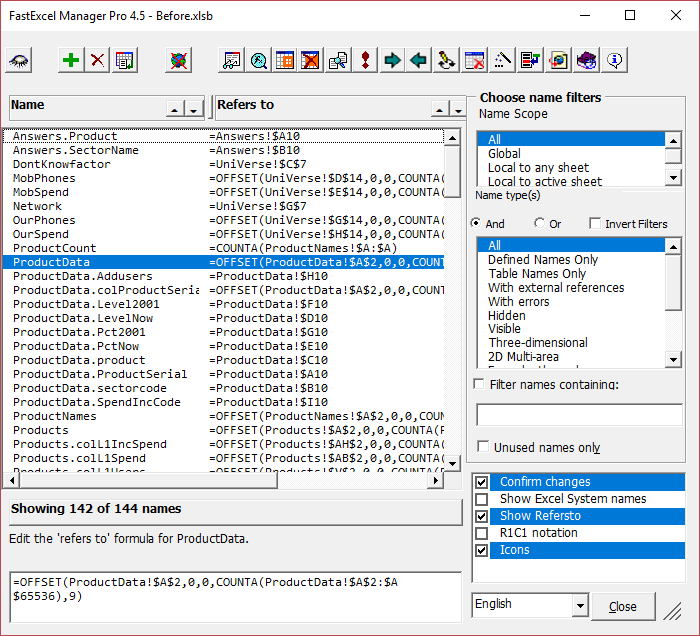 Dynamic Range Wizard
Choose the way your range will expand, use INDEX or OFFSET and choose the anchor cells.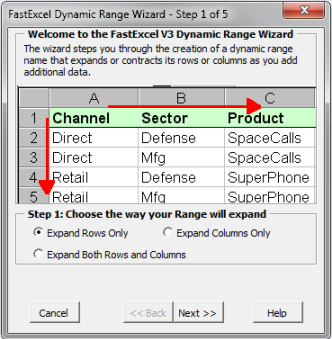 The resizing methods allow for stacked or irregular tables and tables containing empty cells.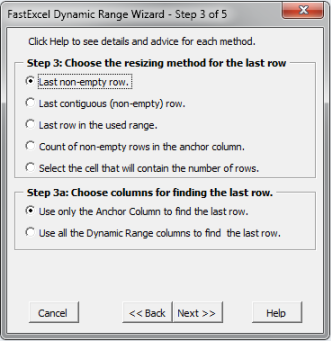 Where-used Map of Names
Find out where in your workbook and how many times your Names are being used.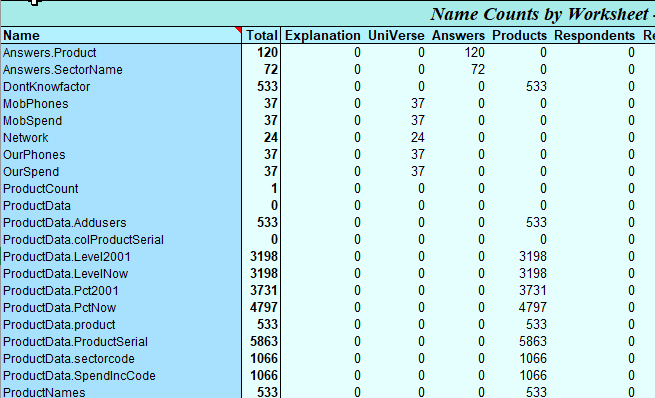 Find and Replace
Use Find and Replace to make changes to the Refers-to formula of the defined names:

Try it out for yourself:
Get a 15-day full-featured trial license
You can convert the trial version of FastExcel V4 to a fully licensed version at any time by purchasing one of the FastExcel V4 licensing options.
Want to know more?
View the FastExcel V4 WebHelp