Workbook Cleaner - Improve efficiency by cleaning up your workbook
Over time many workbooks become bloated with unused stuff.
Workbook Cleaner gives you a range of option for cleaning up your workbook and returning it to full efficiency.
For details on all the available options see Help.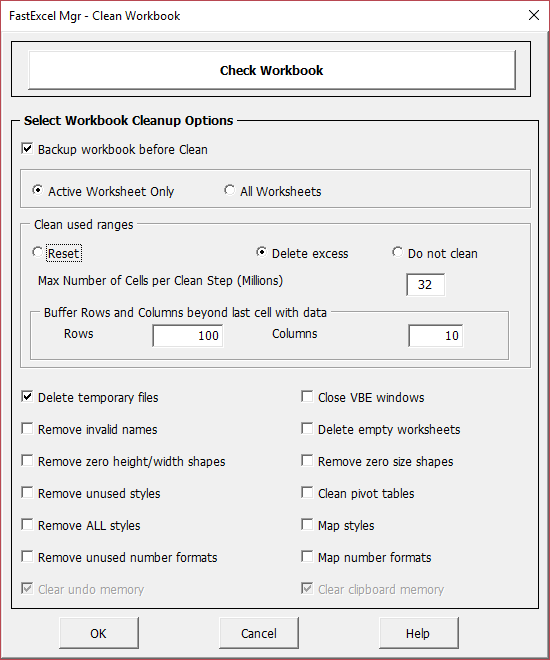 It is recommended to use "Check Workbook" before cleaning to see which options are useful.
Where-Used Maps
Two of the options in Clean Workbook produce where-used Maps for Styles and Number Formats.
You can also access these options directly from the 'Where Used' button on the FastExcel Manager tab on the ribbon.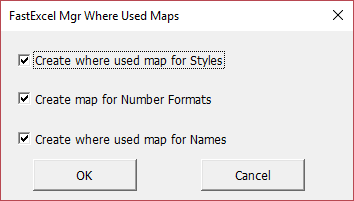 For example the Number Format Map could look like this:

Try it out for yourself:
Get a 15-day full-featured trial license
You can convert the trial version of FastExcel V4 to a fully licensed version at any time by purchasing one of the FastExcel V4 licensing options.
Want to know more?
View the FastExcel V4 WebHelp