Design and development of an opportunity sizing and service take-up forecasting model.
The model was developed for Inmarsat's planned fourth generation broadband satellite network.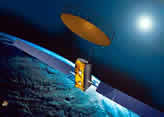 The model integrates research by RS Consulting providing telephone and face-to-face interview results, demographic data and Delphi Forecasting results.
The Excel model develops worldwide 10-year volume forecasts of mobile data communication traffic and satellite service take-up, segmented by international and geographic region, economic development level, industry and product. The model factors in cellular rollout and development, price sensitivity, and channel, technology and regulatory rollout.
To maximise flexibility and future proofing the model is dynamically generated from sets of Relational Tables.
In addition to the standard Excel facilities the model generator provides Alternate and Delta Case handling, What-If audit trail maintenance and Pivot Table generation.
Inmarsat and the Inmarsat Logo are trademarks licensed to Inmarsat Ltd. by the International Mobile Satellite Organisation.